 Discover the " 7 Forces of Business Mastery" to scale your business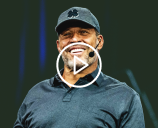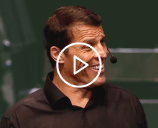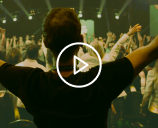 Space is Limited...Applications are Reviewed on a First Come, First Served Basis
Do you own your business or does your business own you?
You've grown your business – a testament to your dedication and vision.
But now, among the never-ending to-do list and constant fires to put out, you might be the anchor holding it back. You're still in the trenches, rather than steering the ship.
It's time to make a change –you can't clone yourself (even though you wish you could), and there are not more hours in the day to work.
There is a better way. A better way to...
Run your business without being the sole source of every decision and dollar
Simplify without sacrificing growth, so you can breathe and watch your business flourish
Trust, delegate and free your mind to work ON your business instead of always in it
If you're looking for a better way... Then the Business Mastery program with Tony Robbins is your next step.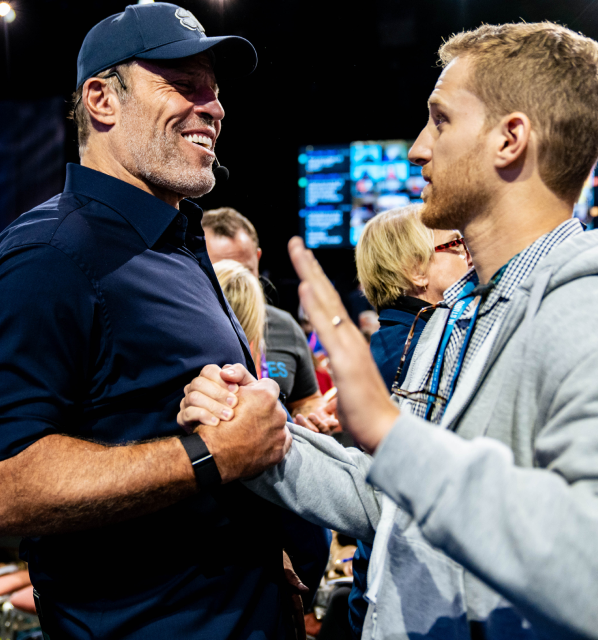 Get access to the tools that elevated these elite businesses

"Robbins is the best economic moderator that I've ever worked with. His mission to bring insights from the world's greatest financial minds to the average investor is truly inspiring."

"Tony Robbins and his strategies and tools have been at the core of our culture from the beginning. He has been one of the critical keys to Salesforce.com's leadership in cloud computing and its growth into an over 21-billion-dollar company. Without access to Tony and his teachings, Salesforce.com wouldn't exist today."

"Tony Robbins is a human locksmith – he knows how to open your mind to larger possibilities. Using his unique insights into human nature, he's found a way to open your mind to larger possibilities."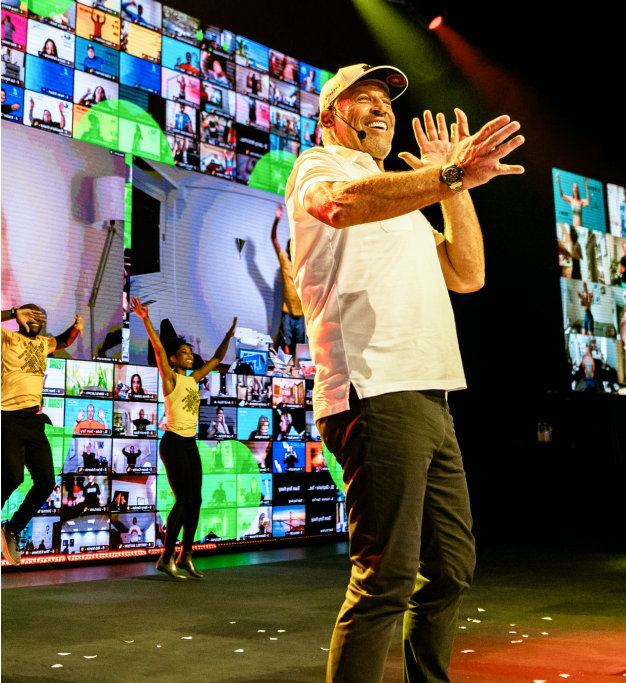 By the end of this program, you will have systems to...
Turbocharge your business growth by unlocking 30-130% top line growth in just 12 months by optimizing key processes you may be underutilizing.
Master the art of selling by uncovering the psychology behind customer decision-making, giving you the ultimate skill to close any deal that comes your way.
Gain a competitive edge by developing a comprehensive marketing strategy that targets your ideal audience, builds brand awareness and generates endless leads for your business.
Master your finances in just two hours using simple Harvard-level insights so you can steer your business confidently through any economic climate and anticipate potential pitfalls before they happen.
Stay ahead of the competition by developing a strong brand, differentiating yourself in the market and adapting to changing trends and technologies.
Replace outdated business plans with a flexible, results-driven map that helps you achieve your goals faster, regardless of economic conditions that come your way.
Why Business Mastery
Business Mastery is crafted to equip you with the skills to transition out of daily operations and grind so you can strategically work ON your business. It's your roadmap to scaling from 6 or 7 figures, pushing boundaries towards 8, 9 figures, and beyond.
Why You Need This Now
2024 is set to be a historic year. Amidst looming economic, social, and political challenges, the quest for clarity in a sea of information becomes crucial. Business Mastery provides the tools, systems, frameworks and strategies you need not just to navigate, but to elevate your business, giving you a competitive edge.
Why Apply Today
The exceptional caliber of attendees at Business Mastery is what sets this event apart. We meticulously select attendees to ensure a beneficial and harmonious experience tailored for your growth. You'll engage with a network of inspiring peers that are crucial for your entrepreneurial journey.
What Our Clients Say About Business Mastery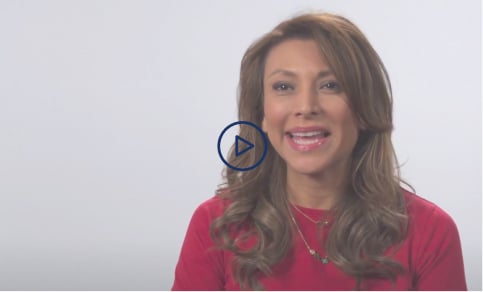 "Business Mastery is an experience that allows you to overlay the essence of who you are and the nature of you with the opportunity to grow, make money and make an impact."
Liliana Gil Valletta
Business Owner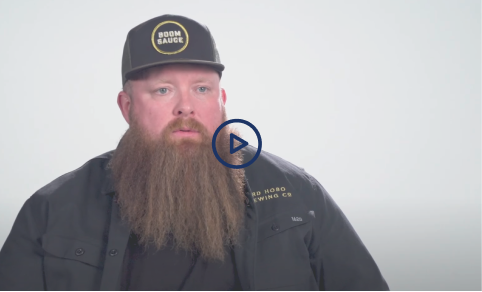 "The business doesn't devour me anymore. It doesn't own me. I have freedom. I realized that letting it go, trusting, and hiring people better than me will allow me the time to do what I'm good at"
Daniel Lanigan
Founder of Lord Hobo Brewing Co.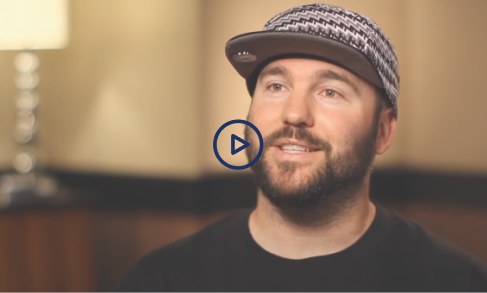 "We're still in our first year officially, and we will hit right around a million dollars in revenue"
Brian McDonell
President / Co-founder of Melin
Your Crucial Decision for 2024
Your business was born from a vision of freedom, security and impact, not feelings of being trapped or overwhelmed.

With Business Mastery, you're not just weathering storms; you're thriving through them. You'll be able to innovate on a budget, craft creative solutions and strategically grow—even when times are tough.

This isn't just another program.

It's the catalyst to redefine 2024. With success stories and Tony Robbins' track record as proof, why wait?

Make the change.

Elevate your business today.
Make the change.
Elevate your business today.
About
Tony Robbins
Tony Robbins is an entrepreneur, #1 New York Times best-selling author, philanthropist, and the nation's #1 life & business strategist.
For more than four and a half decades, millions of people have enjoyed the warmth, humor, and transformational power of Tony's business and personal development events.

Mr. Robbins is the author of six international bestsellers, including the 2014 New York Times #1 financial bestseller, MONEY: Master the Game and UNSHAKEABLE: Your Financial Freedom Playbook (2017).
Mr. Robbins is the chairman of a holding company comprised of more than 100 privately held businesses with combined sales exceeding $7 billion annually. He has been honored by Accenture as one of the "Top 50 Business Intellectuals in the World"; by Harvard Business Press as one of the "Top 200 Business Gurus"; and by American Express as one of the "Top Six Business Leaders in the World."

Fortune magazine's recent cover article named him the "CEO Whisperer," and he has been named in the Top 50 of Worth Magazine's 100 most powerful people in global finance for three consecutive years. Business leaders and financial moguls from Salesforce.com founder Marc Benioff to Ray Dalio have tapped him for personal coaching.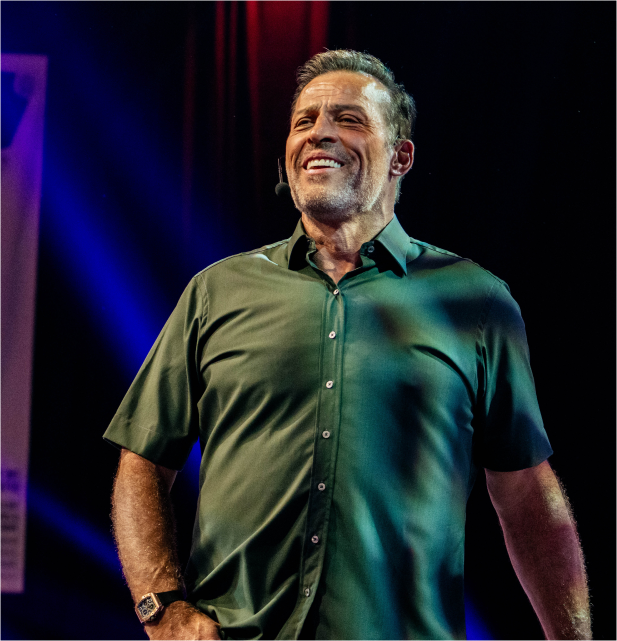 © 2023 Robbins Research International, Inc. All rights reserved.
9051 Mira Mesa Blvd P.O. Box 261229, San Diego, CA 92196